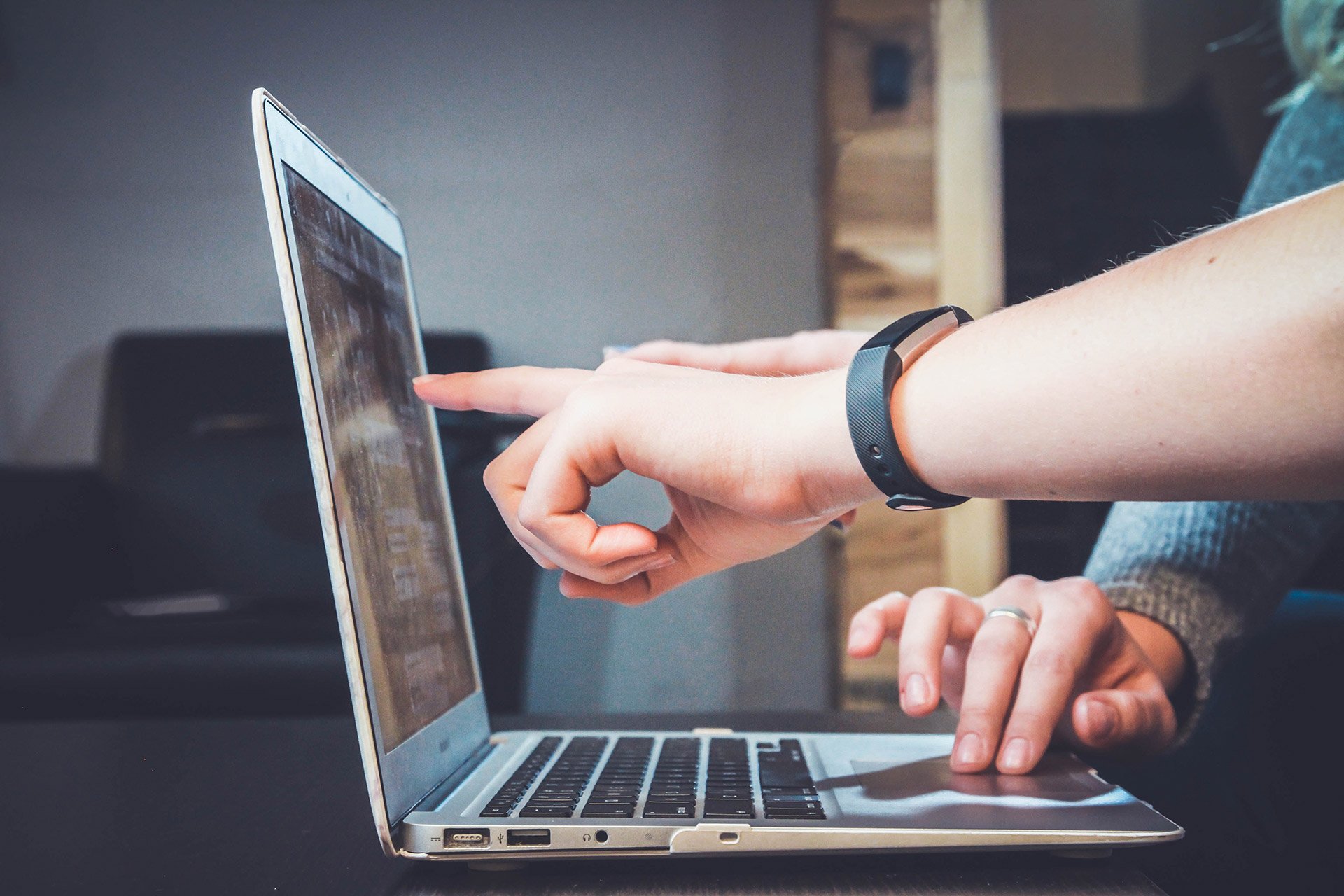 PLEASE READ THIS AGREEMENT CAREFULLY.
IF YOU DO NOT ACCEPT ANY OF THE TERMS BELOW, PLEASE DO NOT USE THIS SITE.
By using this Site, you signify your binding agreement to these Terms. We reserve the right, in our sole discretion, to change, modify, add, or remove portions or all of these Terms at any time. Please check these Terms periodically for changes. Your continued use of the Site following the posting of changes to these Terms constitutes your binding acceptance of those changes.
TERMS OF PURCHASE
You may use the Site to make legitimate reservations and/or purchases, but you cannot use the Site to make any speculative, false, or fraudulent reservation, any reservation in anticipation of demand, or for any purpose that is deemed unlawful or prohibited by these Terms. Violators may be prosecuted to the maximum extent of the law.
Unless otherwise stated, all of the services and products offered on the Site are subject to the following: Offers: (i) are informational only and may not reflect current availability; (ii) apply to US point-of-sale and point-of-ticketing only (void where prohibited by law)/prices quoted are in US Dollars; (iii) are limited time offers; and (iv) unless otherwise stated, are "per adult." All offers, prices, and conditions of sale may be subject to: (a) change without notice; (b) advance purchase, eligibility, seating, or other limitations; (c) travel days, dates, minimum or maximum stays, holidays, seasons, blackout dates, stopovers, and/or waitlisting restrictions; (d) reservation validation limitations of up to one year (if any extension permitted, penalties/restrictions may apply); and/or (e) other conditions/restrictions. Lower prices may be available.
You agree to abide by all other additional terms and conditions applicable to your reservation(s), purchase(s) of goods and services, request(s) to purchase, use of software, and other uses of portions of the Site, including, but not limited to, paying all amounts owed on a timely basis and complying with all rules and restrictions regarding availability of fares, paper airline tickets, products, programs or services, and use of software. Because you agree to be legally responsible for the purchase terms related to all of your reservations and for all charges, fees, penalties, duties, taxes, and assessments that result from your use of the Site, we encourage you to take the time to carefully review the terms of the offer, including, but not limited to, any fare or rate rules related to an airfare purchase. If the fare or rate rules, or any code-share flight information, is not available or you don't understand them, please contact us.
No reservation is complete until it is confirmed by you and ticketed by us. To protect our customers making credit card purchases, we verify with the credit/debit card company that the cardholder name, billing address, and billing phone you provide is accurate, and that your debit/charge will be accepted. Until such information is verified, the fare is subject to change. We are not responsible for any transaction that is declined based upon a credit/debit card that is declined by the issuing company or a travel provider or if, for any reason, the debit/credit card cardholder information cannot be verified in a timely manner, nor are we responsible for any changes in fare or any other charges that may occur during our verification process.
The airlines reserve the right to confirm or deny any flight for up to 24 hours after the reservation is booked. We will notify you within 24 hours if the airline is unable to complete your transaction.
Once your reservation has been confirmed by you, you are deemed to have agreed to all of the terms and conditions related to your purchase. Since you are obligated to comply with all of the terms and conditions related to your purchase, it is in your best interests to review those terms and conditions carefully at the time they are made available to you.
Unless otherwise specified, once confirmed, most reservations cannot be transferred or refunded. Often, reservations cannot be changed or upgraded either but, when permitted, penalties will apply, including additional service, processing, and/or cancellation fees to be assessed by us and/or the travel provider(s). If you wish to change or cancel your reservation, contact us immediately. In many cases, fares which do permit changes require that those changes made prior to your scheduled date of travel.
INTELLECTUAL PROPERTY
All materials and content on the Site, including, but not limited to, images, illustrations, text, audio clips, and video clips, are protected by or consist of copyrights, trademarks, service marks, and/or other intellectual property rights ("Intellectual Property"). The Intellectual Property is governed and protected by United States and worldwide copyright, trademark, and/or other intellectual property laws and treaty provisions, privacy and publicity laws, and communications regulations and statutes. The Intellectual Property is owned or controlled by us or other parties that have licensed to us the right to use their Intellectual Property or the right to market their products and/or services (collectively the "IP Providers").
The Intellectual Property is provided solely for your personal, non-commercial use. You agree to abide by all additional copyright notices, information, or restrictions contained in any material or content on the Site. You may download any Intellectual Property solely for your personal, non-commercial use, consistent with these Terms, provided that you maintain all copyright and other notices contained in such Intellectual Property. You may not copy, reproduce, republish, upload, post, transmit, distribute, and/or exploit any Intellectual Property in any way (including by e-mail or other electronic means) without our prior written consent or that of the IP Providers. Modification of any Intellectual Property or use of any Intellectual Property for any other purpose is a violation of the copyrights, trademark rights, and other proprietary rights. The use of any Intellectual Property on any other site or networked computer environment, or maintaining unauthorized links to the Site, is prohibited by these Terms.
All software, applications, and modules (collectively, "software") used on the Site are proprietary to or licensed to us by other parties ("Software Providers", together with IP Providers, the "Providers"). You may not reproduce, reverse engineer, create derivative works of, reverse assemble or reverse compile, sell, lease, distribute, rent, assign, transfer, or modify any software on the Site. Further, you cannot (i) use any device, software, or routine that interferes or attempts to interfere with the normal operation of the Site; (ii) perform any action that is deemed by us to impose a burden or unreasonable load on our computer equipment; (iii) use any "robot," "spider," or other automatic device (or a program, algorithm, or methodology with similar processes or functionalities), or any manual process or functionality, to monitor, assemble, analyze, index, copy, transmit, distribute, transfer, or link to any of the pages, data, materials, or content available on this Site.
The United States controls the export of products and information. You agree to comply with such restrictions and not to export or re-export the Intellectual Property to countries or persons prohibited under United States' export control laws. By using, copying, or downloading any portion of the Intellectual Property, you are representing that you are not in a country where such export is prohibited; that you are not on the US Commerce Department's Table of Denial Orders or the US Treasury Department's list of Specially Designated Nationals; and that you are not providing access to the Intellectual Property to any person similarly situated.
INFORMATION SENT FROM USERS
Content you send to us, as between the two of us, whether via e-mail, forms, messages, ideas, and/or suggestions, becomes our sole property and is transmitted at your sole risk. You hereby represent and warrant that you own or have the right to submit the foregoing to us.
You are strictly prohibited from uploading to the Site any material that contains any virus, worm, "trojan horse," time bomb, or similar contaminating or destructive feature. Violators may be prosecuted to the maximum extent of the law.
LEGAL RESPONSIBILITY
You are responsible for maintaining the confidentiality of your account information and your password, and for all activities that occur under your account and/or password. We do not knowingly sell any of our products or services to anyone under the age of 18. By using the Site, you represent that you are of sufficient legal age to use the Site, and create binding legal obligations for any liability incurred as a result of your use of the Site. If you become aware that an unauthorized person may have access to your password, you should change your password immediately and contact us.
The Site may contain links to sites that are not maintained by us. While we make every effort to include links to only those sites that are in good taste and safe for our visitors, we do not regularly review materials posted at such sites. These links are provided solely as a convenience to you. We do not necessarily endorse all of the materials appearing on such sites. We shall not be responsible for, and we make no representation regarding, the content on such sites. If you choose to link to any third-party site, you do so at your own risk.
HOTEL BOOKINGS
For some hotel bookings, we obtain inventory from a third party partner. Those bookings are subject to additional terms and conditions. Click here for details.
PRIVACY
For information about our privacy policy, click here. Acceptance of these terms implies acceptance of this privacy policy.
DISCLAIMER OF WARRANTIES
THE SERVICES AND MATERIALS ON THE SITE ARE PROVIDED "AS IS." TO THE FULLEST EXTENT PERMISSIBLE PURSUANT TO APPLICABLE LAW, WE, AND OUR PROVIDERS OR DISTRIBUTORS, DISCLAIM ALL WARRANTIES, EXPRESS OR IMPLIED, INCLUDING, BUT NOT LIMITED TO: (1) IMPLIED WARRANTIES OF MERCHANTABILITY, FITNESS FOR A PARTICULAR PURPOSE, AND TITLE TO ANY OF THE SERVICES AND MATERIALS PROVIDED ON THE SITE; (2) ANY WARRANTIES THAT THE FUNCTIONS CONTAINED IN THE SERVICES AND MATERIALS WILL BE UNINTERRUPTED OR ERROR-FREE, THAT DEFECTS WILL BE CORRECTED, OR THAT THE SITE OR THE SERVER THAT MAKES IT AVAILABLE ARE FREE OF VIRUSES OR OTHER HARMFUL COMPONENTS; (3) ANY WARRANTIES REGARDING THE USE, OR RESULTS OF THE USE, OF THE SERVICES AND MATERIALS ON THE SITE IN TERMS OF THEIR CORRECTNESS, ACCURACY, RELIABILITY, TIMELINESS, OR OTHERWISE. YOU ALONE ASSUME ANY AND ALL COSTS ARISING IN CONNECTION WITH YOUR USE OF THE SITE. APPLICABLE LAW MAY NOT ALLOW THE EXCLUSION OF IMPLIED WARRANTIES, SO THE ABOVE EXCLUSION MAY NOT APPLY TO YOU.
LIMITATION OF LIABILITY
UNDER NO CIRCUMSTANCES, INCLUDING, BUT NOT LIMITED TO, NEGLIGENCE, SHALL WE, AND/OR OUR PROVIDERS OR DISTRIBUTORS, BE LIABLE FOR ANY DAMAGES TO, OR VIRUSES THAT MAY INFECT, YOUR COMPUTER EQUIPMENT OR OTHER PROPERTY ON ACCOUNT OF YOUR ACCESS TO, USE OF, OR BROWSING ON THE SITE, OR YOUR DOWNLOADING OF ANY MATERIALS, DATA, TEXT, IMAGES, VIDEO, AUDIO, OR OTHER INFORMATION FROM THE SITE. IN NO EVENT SHALL WE, AND/OR OUR PROVIDERS OR DISTRIBUTORS, BE LIABLE FOR ANY INJURY, LOSS, CLAIM, DAMAGE, OR ANY SPECIAL, PUNITIVE, INDIRECT, INCIDENTAL, OR CONSEQUENTIAL DAMAGES OF ANY KIND (INCLUDING, BUT NOT LIMITED TO, LOST PROFITS OR LOST SAVINGS), WHETHER BASED IN CONTRACT, TORT, STRICT LIABILITY, OR OTHERWISE, THAT ARISE OUT OF OR ARE IN ANY WAY CONNECTED WITH THE USE, OR THE INABILITY TO USE, THE SITE OR THE SERVICES OR MATERIALS ON THE SITE, EVEN IF ADVISED OF THE POSSIBILITY OF SUCH DAMAGES. IN NO EVENT SHALL OUR AGGREGATE LIABILITY, OR THAT OF OUR PROVIDERS OR DISTRIBUTORS, EXCEED THE TOTAL CHARGES SET FORTH IN THE ITINERARY GIVING RISE TO ANY SUCH LIABILITY. ANY CLAIM OR CAUSE OF ACTION ARISING FROM, OR RELATING TO, YOUR ACCESS AND USE OF, OR PURCHASE OF PRODUCTS AND/OR SERVICES FROM, THE SITE MUST BE BROUGHT WITHIN ONE (1) YEAR FROM THE DATE ON WHICH SUCH CLAIM OR ACTION AROSE OR ACCRUED OR PURCHASE WAS COMPLETED. APPLICABLE LAW MAY NOT ALLOW THE LIMITATION OR EXCLUSION OF LIABILITY OF INCIDENTAL OR CONSEQUENTIAL DAMAGES, SO THE ABOVE LIMITATION OR EXCLUSION MAY NOT APPLY TO YOU. YOUR USE OF THE SITE SHALL BE AT YOUR OWN RISK.
THE SITE AS INTERMEDIARY
WE ARE ACTING AS AN INTERMEDIARY OR AS AN AGENT FOR PROVIDERS OF TRAVEL-RELATED PRODUCTS AND/OR SERVICES BY PROMOTING, SELLING, OR ACCEPTING RESERVATIONS OR BOOKINGS FOR SUCH PRODUCTS AND/OR SERVICES (SUCH AS AIR AND GROUND TRANSPORTATION, HOTEL ACCOMMODATIONS, MEALS, TOURS, CRUISES, TRAVEL INSURANCE, ETC.). WE SHALL NOT BE RESPONSIBLE FOR BREACH OF CONTRACT OR ANY ACTIONS OR OMISSIONS ON THE PART OF SUCH PROVIDERS, WHICH RESULT IN ANY LOSS, DAMAGE, DELAY, OR INJURY TO YOU AND/OR YOUR TRAVEL COMPANION(S), IF ANY. WE DO NOT GUARANTEE ANY OF SUCH PROVIDER'S RATES, BOOKINGS, RESERVATIONS, OR OTHER PURCHASE TERMS. WE SHALL NOT BE RESPONSIBLE FOR ANY DISRUPTION OF TRAVEL-RELATED PRODUCTS AND/OR SERVICES, WHETHER RESULTING FROM BANKRUPTCY OF ANY TRAVEL PROVIDER(S), OR DUE TO MONETARY CRISIS, POLITICAL OR SOCIAL UNREST, LABOR PROBLEMS, MECHANICAL OR CONSTRUCTION DIFFICULTIES, CLIMATIC ABERRATIONS, LOCAL LAWS, DISEASES, NOVEL CONDITIONS, INCLUDING TERRORIST ACTIVITIES, AND/OR EVENTS OF "FORCE MAJEURE" (I.E., THOSE BEYOND OUR REASONABLE CONTROL).
INTERNATIONAL USE
We make no representation that materials or services available on the Site are appropriate or available for use in locations outside the United States. Accessing materials and services available on the Site from territories where their contents are illegal is prohibited. Those who choose to access the Site from other locations do so on their own initiative and are responsible for complying with local laws.
TERMINATION
We reserve the right, in our sole discretion, and without liability, to terminate your access to all or part of the Site, with or without notice, for any reason or no reason.
INDEMNIFICATION
You shall defend and indemnify us, our Providers and Distributors, and each of their respective officers, directors, employees, and agents, from and against any claim, cause of action, or demand, including without limitation reasonable legal and accounting fees, brought by or on your behalf in excess of the liability described herein or by third parties as a result of your use of the Site.
ENTIRE AGREEMENT; GOVERNING LAW; VENUE; SEVERABILITY
This agreement, including any other terms and conditions referenced herein, constitutes the entire agreement with respect to this Site and it supersedes all prior or contemporaneous communications and proposals, whether electronic, oral, or written, with respect to this Site. A printed version of this agreement and of any notice given in electronic form shall be admissible in judicial or administrative proceedings based upon, or relating to, this agreement to the same extent and subject to the same conditions as other business documents and records originally generated and maintained in printed form. These Terms shall be governed by and construed in accordance with the laws of the State of California, without giving effect to any principles of conflicts of law. You agree that any action at law or in equity arising out of or relating to these Terms shall be filed only in the state or federal courts located in Los Angeles, California, and you hereby consent and submit to the personal jurisdiction of such courts for the purposes of litigating any such action. If any provision of these Terms shall be unlawful, void, or for any reason unenforceable, then that provision shall be deemed severable from these Terms and shall not affect the validity and enforceability of any remaining provisions.